€ 129.99
Sin Impuesto: € 107.43
Descripción
El Garage Door Controller de Aeon Labs es un moderno dispositivo inalámbrico que te permite controlar la apertura, el cierre e incluso parar el movimiento de tu puerta o portón de garaje.
Se puede conectar fácilmente al motor de la puerta existente complementando su control con un conjunto de sensores de seguridad y vigilancia.
Es un dispositivo muy seguro, con su tecnología y niveles de encriptación evita el hackeo de intrusos y con sus alarmas visuales y auditivas alerta del movimiento de la puerta.
Siempre alerta: Monitorea y controla la puerta de tu garaje via smart phone e internet a través de la tecnología Z-Wave desde cualquier lugar del mundo.
Paquete completo: Se suministra todos los componentes que se pudieran necesitar para su correcta instalación.
Notificaciones: El sensor de inclinación del kit permite que puedas saber cuándo la puerta está abierta y no debería.
Registros: Ten un registro de tiempo de cuándo la puerta del garaje ha sido abierta o cerrada y reciba notificaciones cuando suceda.
Control de seguridad: Permite ajustarse automáticamente a las cámaras de seguridad de su sistema Z-Wave para grabar cuando la puerta se abre o cierra.
Encriptación de 128 bits: Utiliza señales inalámbricas con un nivel AES 128-bit de encriptación (mismo nivel que un banco) para comunicarse con la red Z-Wave.
Red Z-Wave: Utiliza la tecnología Z-Wave Plus y evita WiFi y otras frecuencias de comunicación abiertas comúnmente usadas por criminales.
EL CONTROLADOR INTELIGENTE: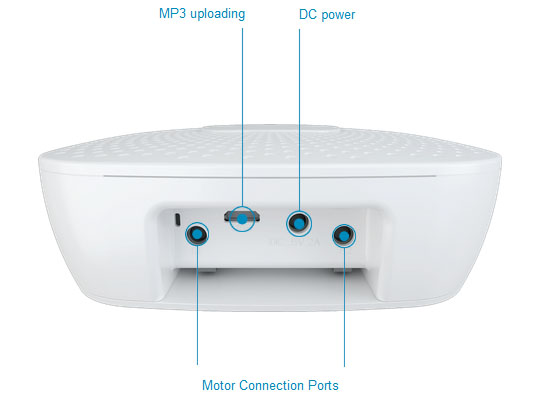 Este equipo permite el control inalámbrico mediante cualquier otro controlador Z-Wave o manual a través del botón central. Incluye además una sirena de 105 dB e iluminación LED para advertir del cierre. Se pueden personalizar los tonos que emite cargándoselos a través del USB en formato MP3. Es de fácil instalación, se conecta al motor de la puerta existente mediante dos cables.

SENSOR DE INCLINACIÓN:
Éste permite conocer el estado de la puerta, si está abierta o cerrada. Instalación sin cables, fijación mediante tornillos.
ESPECIFICACIONES:
Fuente de alimentación: adaptador de 5VDC para el controlador y batería 3V, 800mA para sensor.
Potencia máx. de alarma: 2W
Poténcia máx. de standby: 1W
Volumen máx: 105dB
Temperatura de operación: -10ºC a 45ºC
Temperatura de almacenamiento: -20ºC a 70ºC
Formatos de audio admitidos: MP3 o WAV.
Distancia de operación: superior a 300m en campo abierto.
Especificaciones
Compatibilidad Controlador Principal
eeDomus+
Not tested
Fibaro Home Center 2 v4.160
Not tested
Fibaro Home Center Lite v.4.160
Not tested
Zipabox/Zipaminicro/ZipaTile
Not tested
Piper / Piper NV (v.1.7.1)
Not tested
Indigo
Not tested
jeedom
Not tested
ZiHome
Not tested
Vera 3
Not tested
Vera Lite
Not tested
Tech Data
IP Rating
Alimentación
5 VDC adapter
Explorer Frames - NWI Support
SDK
Peper1 Database link
http://www.pepper1.net/zwavedb/device/807
Z-Wave Alliance Product Link
http://products.z-wavealliance.org/products/1497
Procedimientos
Inclusión
Turn the primary controller of Z-Wave network into inclusion mode, short press the product's Z-Wave button that you can find on the product's housing.
Exclusión
Turn the primary controller of Z-Wave network into exclusion mode, short press the product's Z-Wave button that you can find on the product's housing.
Factory Reset
Press and hold the Z-Wave button that you can find on the product's housing for 20 seconds and then release. This procedure should only be used when the primary controller is missing or inoperable.
Comentarios (0)
Escribir Opinión
Nota: No se permite HTML!
Continuar